About us
MailOrderWorks is provided by 2Dmedia Ltd, a UK based e-commerce and business solution company.


2Dmedia specialise in creating powerful mail order business software and online shop systems for clients in a wide range of different industry sectors.

Realising the growing need among mail order based companies for an easy to use yet powerful software package to help manage their business, 2Dmedia began developing a fast, remote server based solution which became MailOrderWorks.
Today, MailOrderWorks is a core part of many growing and established companies, each enjoying the features and power of the system, saving them time and helping them to expand.
Database Servers
Reliability and accessibility is paramount, which is why we use only high quality business grade servers in arguably the UK's best data centre located in London. This means fast and reliable connections for MailOrderWorks users, and no need for you to buy and manage your own database server.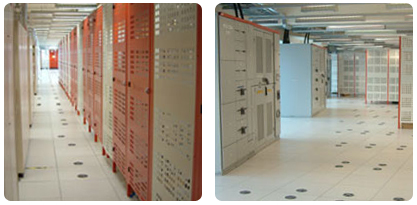 This offers huge advantages such as accessibility almost anywhere with an Internet connection. Because your database is stored remotely, it doesn't matter where you are working - at home, in the office, in the warehouse, there's no need for advanced in-house networking and an IT department to manage your server, MailOrderWorks takes full advantage of what you probably already have - the Internet.
Online Shop Solutions
Our online shop solutions provide companies with the opportunity to really make an impact on the Internet retail market. Our e-commerce websites look professional, load quickly and are search engine optimised - overall giving you the perfect package to jump start your online campaign.
To find out how we can help you achieve your goals with either an online shop, or MailOrderWorks - click here.
Mail Order Works can be used by almost any mail order company, whether you have an online shop or not, our system is designed to be flexible and easy to use - saving you time and money.